Zhong wen 中国語PART 2
Mingtian jian: see u tmr
Hiutou jian: see u later
Xia zhou jian: see u next week
1. Ni hao ma??
2. Tuo ni de fu. wo hen hao:cuz of u i m really good.
Qing bang wo xie xia lai ba?? Can u write it down here??
yi kuai/ yi yuan: 1RMB
shi kuai qian/ shi yuan qian: 10 RMB
yi bai kuai qian/ yi bai yuan: 100RMB
yi qian kuai qian: 1000RMB
Qing gei wo....: can u get me ......??
Qing gei wo shao zi??: get me chopsticks
Qing gei wo wan??: get me a bowl
Qing gei wo diez??:a dish
Qing gei wo kuai zi??: a spoon a folk:cha zi
Gei ni: here it is
Zai bu jiu de jiang lai wo hui shuo zhong wen. qing Liu Zhu Ren shao deng, bu yong dan xin: Liu Zhu Ren , i ll be capable of speaking chinese quite soon, so pls don worry about it, just wait for me.
da rao le: excuse me おじゃまします/おじゃましました
Xian zai fong bian ma?: May i come in??
Qing pi zhun: get me a permision, pls
Wo jiao he ben chong xing, qing duo guan zhao: I m he ben chong xing, nice to meet u
Chu ci jian mian, qing duo guan zhao:How do u do, pleasure to meet u
Qing dai wo qu??: can u take me there??
Qu bu qu??:Go?? or not??
Dang yi xia: wait a secon
da rao yi xia: excuse me for a second 少々、少しと言う意味ですね yi xia は。
覚えるのがおおくてたいへん。。。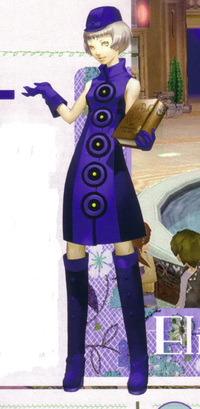 Kneel Down For Me!!!!! Lick My Blue Leather Boots!!!!!

by tassian
カテゴリ
僕とDolis
致死量が爆発するまで
Aridity embryo
ペはペペのペ
Tの葬列(作品集)
いかさまENG.のスープ
EGGNOG
Y.T. eye
T.O. P TO M
F・E・T・U・S
以前の記事
2012年 10月
2012年 08月
2012年 07月
2012年 06月
2012年 05月
2012年 03月
2012年 02月
2012年 01月
2011年 11月
2011年 10月
2011年 09月
2011年 08月
2011年 07月
2011年 01月
2010年 12月
2010年 11月
2010年 10月
2010年 09月
2010年 08月
2010年 07月
2010年 04月
2010年 03月
2010年 02月
2010年 01月
2009年 12月
2009年 11月
2009年 10月
2009年 09月
2009年 08月
2009年 07月
2009年 06月
2009年 05月
2009年 04月
2009年 03月
2009年 02月
2009年 01月
2008年 12月
2008年 10月
2008年 09月
2008年 08月
2008年 07月
2008年 06月
2008年 05月
2008年 04月
2008年 03月
2008年 02月
2008年 01月
2007年 12月
2007年 11月
2007年 10月
2007年 09月
2007年 08月
2007年 07月
2007年 06月
その他のジャンル
ブログジャンル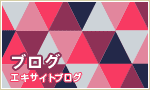 画像一覧